— 25th June 2012
by Dan Rowden
A few weeks ago, with Euro 2012 fast approaching and my latest copies of my favourite football mags The Green Soccer Journal and When Saturday Comes finished, I decided it was time to investigate other publications focusing on the Beautiful Game. I stumbled across Spiel being mentioned on Twitter and I investigated further.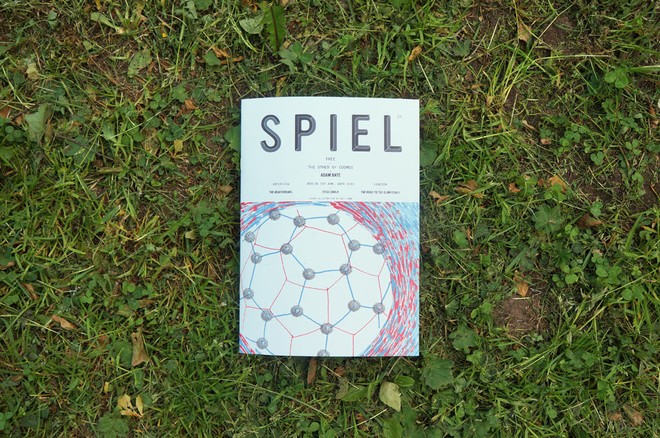 Spiel is a free magazine based in one of football's meccas, Liverpool, England. It is distributed to shops and establishments in Liverpool, Manchester, Sheffield, Leeds and London. This is Spiel's fourth issue—I haven't seen previous issues but I really enjoyed this one. There are only 36 pages so it is a quick read, but the six articles it contains are interesting and are matched with great photography and illustrations. It feels and looks like a zine (saddle-stitch, low number of pages) but it uses high-quality stock and is well-designed so feels more like a magazine than most smaller publications.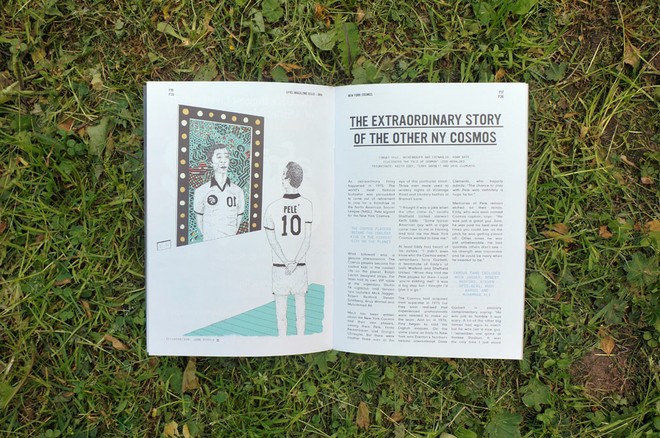 The features in this issue include a look back to the early 1900s into the background of the first black superstar of English football, William Tull; chats with three English players who played alongside Pele, Beckenbauer et al in the first incarnation of the New York Cosmos; a discussion on the footballing culture in Berlin; an interview with the man behind "Forest Pitch"; a fashion shoot with Nike's summer range; plus a regular piece in which Spiel take on a band (this time, The Heartbreaks) in a game of football (I'm told it is 3-1 to Spiel in the series so far). There are also four inobtrusive full-page ads, incidently all from Liverpool-based companies.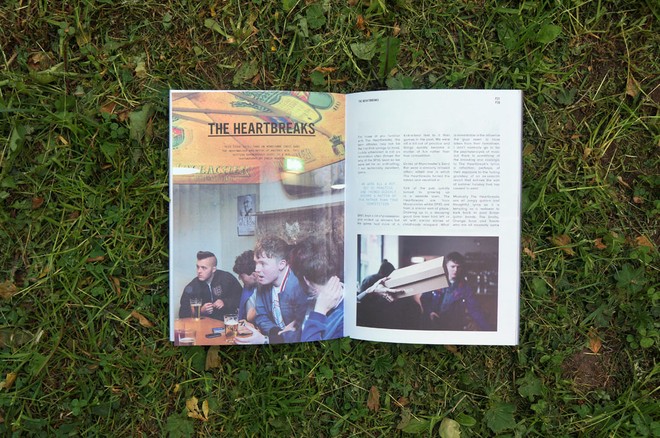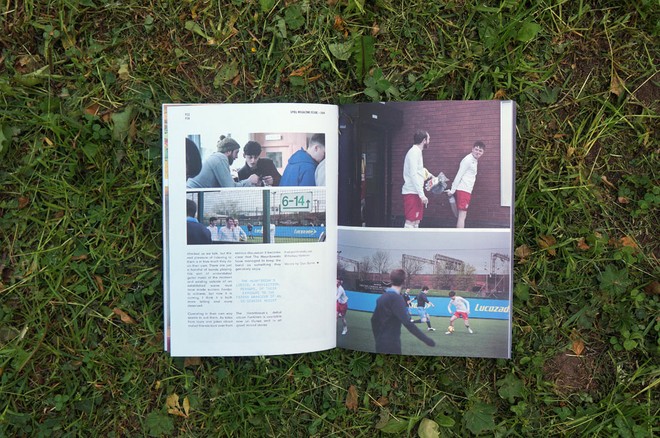 I was impressed with the quality of writing and the feel of the physical issue. It's a refreshing football read without focusing on news and results (which you can find anywhere nowadays), but rather the culture around the sport (eg: fashion, history, and of course some drinking). I particularly liked the pieces about Berlin's "faltering, yet vibrant football culture" and the NY Cosmos players who became "the coolest kids in the hippest city on the planet".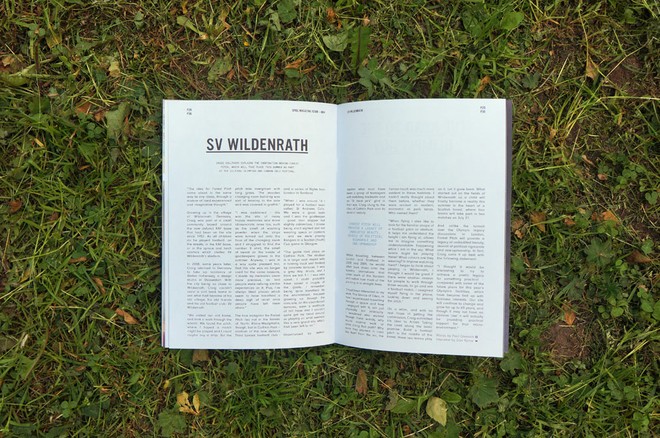 I don't know if the Spiel team are looking to increase the length of future issues, but I would love to see the magazine grow with more articles, leading to more substantial issues. On the other hand, in its current guise, Spiel is a charming little publication: a mix between a homemade fanzine and larger magazines like The Green Soccer Journal.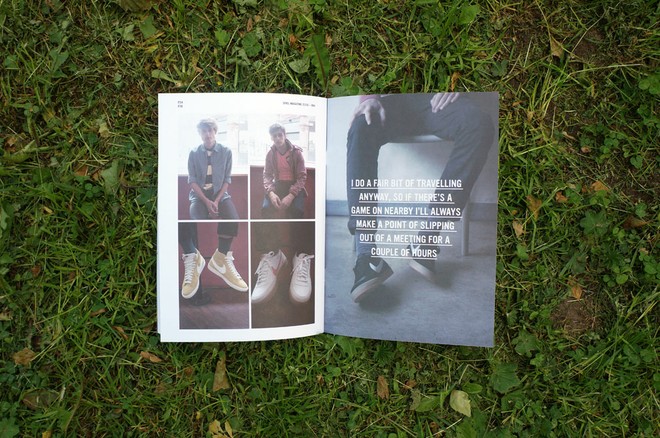 Spiel has just gone bi-monthly and I'm already looking forward to #5. It's just a shame I can't pick up a free copy from a shop near me.
You can buy Spiel from their website (£3 to UK, £5 worldwide) or from one of their select stockists in the UK cities mentioned above.
32pp 100 gsm uncoated recycled stock
4pp 160 gsm uncoated recycled stock
is the founder and developer of Magpile. He supports Queens Park Rangers.
---
0 comments