I came across Elephant just a few weeks ago, while working at this years Frieze Art Fair, and as an avid magazine collector, I was pretty upset with myself for not discovering it sooner. Elephant is a quarterly magazine that covers contemporary art and visual culture. At £14.99, it is a lot more expensive than the average magazine, but it is definitely a 'keepsake' type of publication that I'm sure you'll still have on your bookshelf in 10 years time. It is perfect bound, printed on beautiful paper and has 208 pages full of interesting content.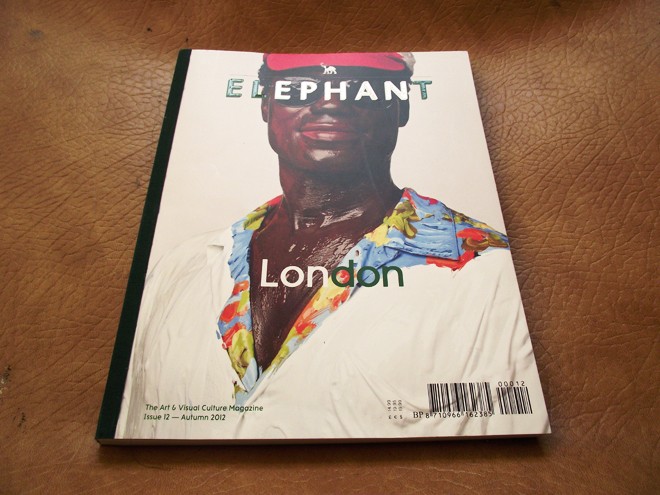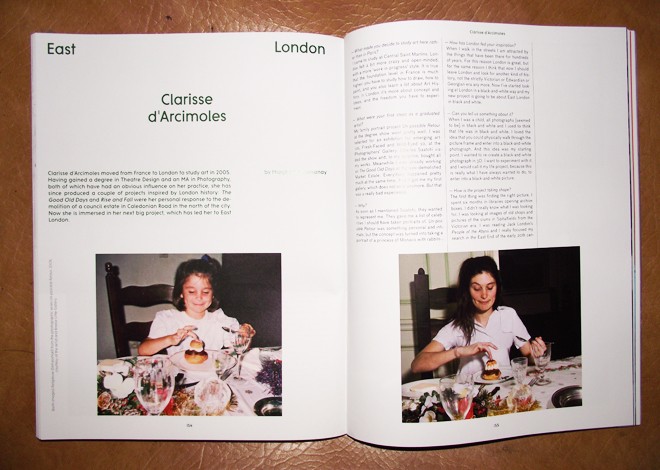 In the latest issue, London is the focus, and although I've seen many 'London' themes from other magazines throughout the years, Elephant has definitely captured the art scene in London with precision and depth. The issue is split into different geographical destinations. The journey starts in Central London, moves onto East London then finishes in South London. It features a well-collated mixture of articles and interviews with artists and curators living and working in such areas. It acts as a bible-esque catalogue of London, and features an extremely thorough well-researched list of galleries and spaces. Although there are some expected galleries listed in the issue such as the Tate, there are also some lesser known galleries from areas such as Peckham and Deptford, which is an excellent thing, as not only does Elephant engage with the established art world, but it also delves into the budding young art communities in London that often go unmentioned.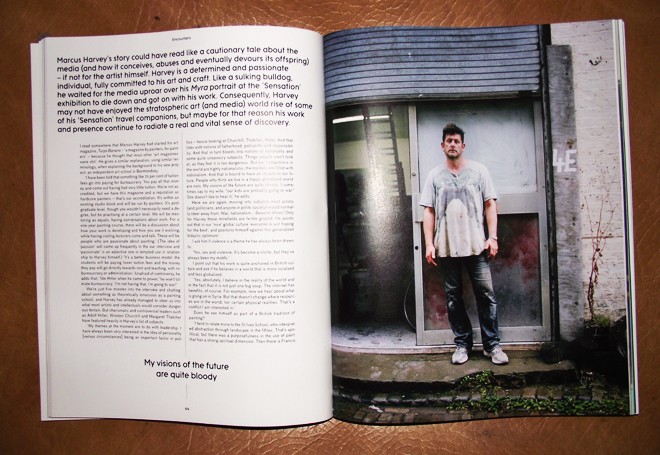 The magazine itself is designed in a very clean and consistent manner with simple typography and a good balance of images and text. Stand out features include interviews with Bearspace gallery owner Julia Alvarez, artist Robert Pratt and an interesting discussion with Grayson Perry. The issue also discusses the British Art phenomenon known as the YBA's with 'Who do you think you are?: The Young British Artists as a family tree' and Nicholas Logsdail tells an interesting tale about how missing his train home resulted in him founding the The Lisson Gallery.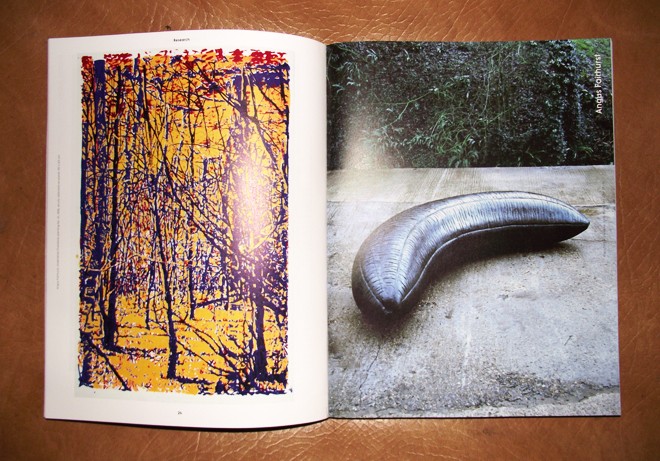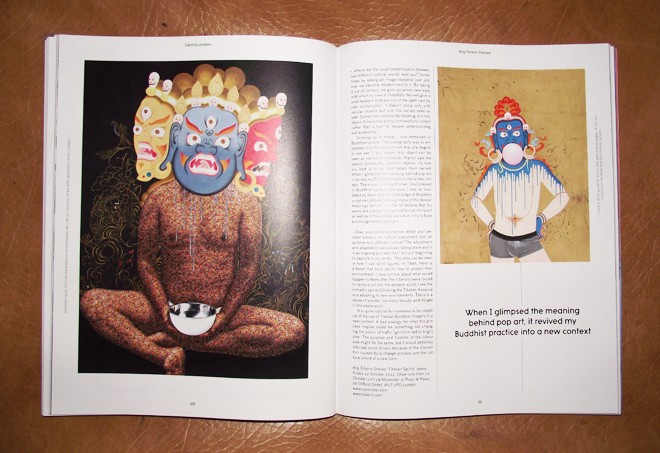 This issue of Elephant is a robust assemble of articles and interviews that leaves you believing that London is some kind of Art Mecca, and every creative must visit the city at least once in their lifetime!