Even if you don't read the travel section of your daily newspaper, you probably have a good idea of what to expect if you did. There are first-hand accounts of trips taken to various, indistinguishable beach locales and "top ten" or "best of" lists recommending luxury hotels and trendy eateries in major international cities. And of course, all of this is delivered with an exhortation to travel to relax, indulge, and "get away from it all." It's a formula that's hardly changed in decades.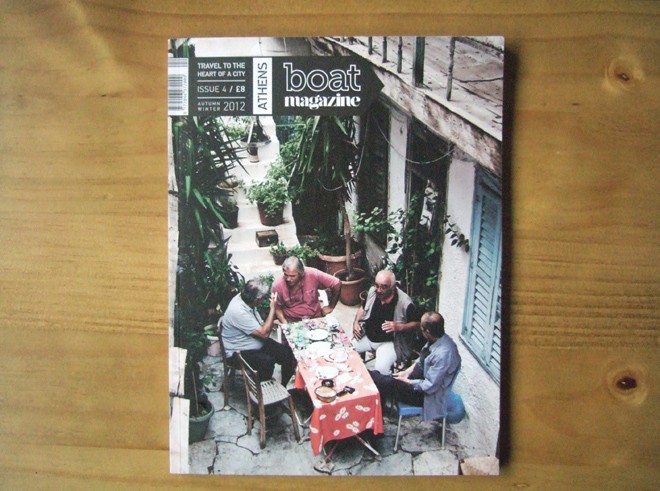 Enter Boat Magazine, a smart and stylish antidote to the kind of travel journalism (read: reliable, service-oriented, and boring) that's become de rigueur in magazines and newspapers the world over. The UK publication, launched in 2011, dedicates each issue to the discovery of a colourful—if somewhat difficult—city to visit, and leaves no stone unturned in its quest to uncover beautiful, surprising, and honest stories of place. Issue 4 takes readers into the heart of Athens, following the magazine's first three issues about London, Sarajevo, and Detroit.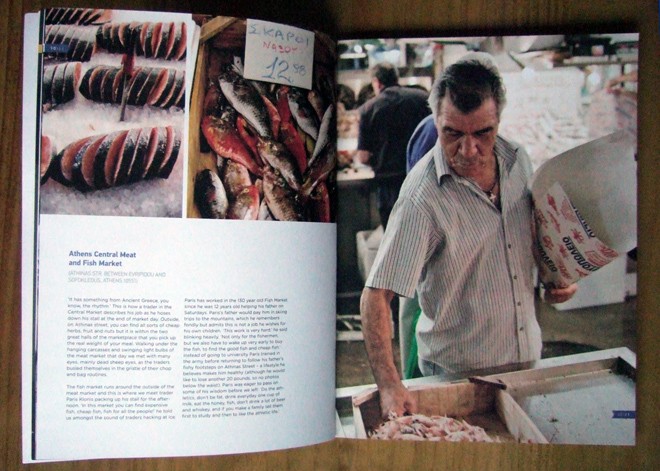 By the admission of the magazine's creators, Boat was not created to persuade its readers to visit the cities it features, which accounts for much of the success of their approach. In the first few pages of the Athens issue, we are dropped into a country in the midst of an identity crisis spurred by its economic one. One writer's journey through the traditional meat and fish shops, butchers, and restaurants of the city introduces readers to tempting Greek foods as well as stories of the people behind the food businesses that have been a part of Athens city life for decades. They now face lost income and potential closure, and what that could mean for their families and wider community.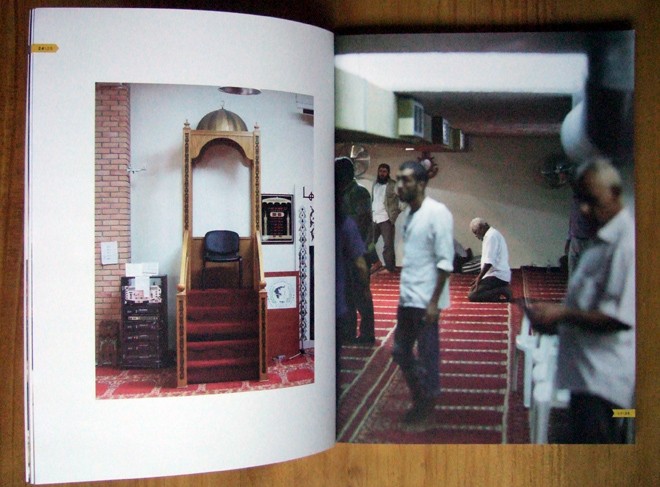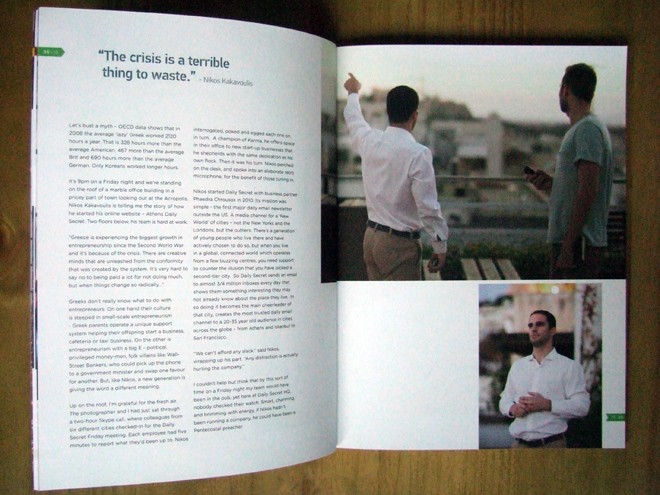 What follows in this issue are stories that, one by one, peel back the layers on the city of Athens. A story about a makeshift places of worship for Athens' Muslim community; Athens is the only European capital without a recognized mosque, the magazine reports. A story about Athens' tech start-ups, which are bringing new meaning to entrepreneurship in a moment of economic hardship. A photo essay that shows Athens' Olympic infrastructure, having been unused and uninhabited since the 2004 Games, being used by a skateboard team for their own expansive playground.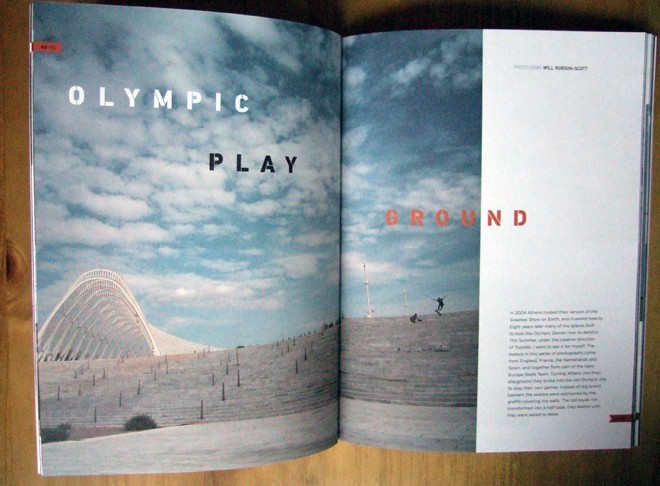 A trip taken with Boat Magazine isn't a trip into a pristine, resort-like setting where the service is impeccable and your every wish is fulfilled. It's a trip into a city filled with traffic and noise, light and shadows, and people—messy and unpredictable people. Rather than promoting retreat, Boat encourages travel with the intent to meet, understand, and connect with real people. There's never been a more compelling reason to travel, or more a worthy reason to write about it.