"Young people are fitter to invent than to judge; fitter for execution than for counsel; and more fit for new projects than for settled business."
This quote, attributed to Francis Bacon, reminds me of myself at 22, launching a magazine with my most creative friends and hauling boxes upon boxes of magazines to my third-floor, walk-up apartment. What we lacked in experience and storage space we made up for in energy and nerve: the advantages of youth to which Bacon alludes. We didn't yet know the rules, so we didn't try to observe or break any. We simply needed outlets for our ideas, and the magazine became one of them. This is why I keep a special place on my bookshelf now for new, daring, and charmingly imperfect independent publications.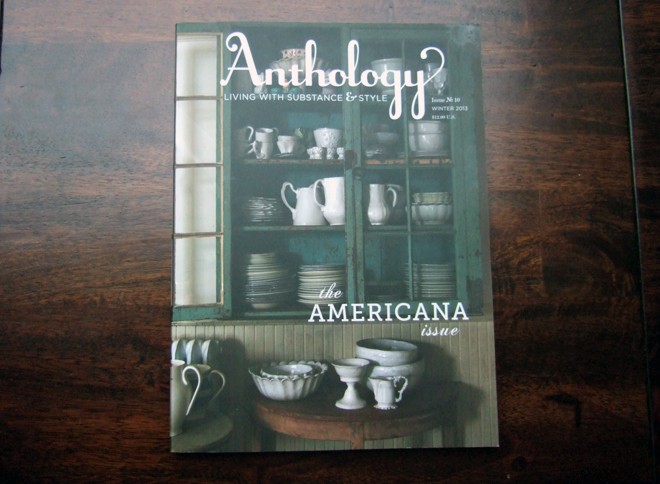 Anthology is a magazine the bears the hallmarks of a young, start-up magazine, which are, namely, style, ambition, and idealism. Based in San Francisco and ten issues deep, Anthology is a home and lifestyle magazine that founders Anh-Minh Le and Meg Mateo Ilasco say they created to fill the hole created by the demise of several magazines they loved. "We have a shared appreciation for the print medium," writes Le on the Anthology website. "We just didn't accept the theory that readers no longer want to hold something tangible in their hands." In buying and supporting Anthology, Le says you're supporting their central belief that "print is not dead."
And they're right—print isn't dead. Arguably, the advent of desktop publishing and a proliferation of digital print shops have made the production of print magazines on a small scale more accessible and affordable than ever. However, the introduction of online media has changed the role of print magazines, requiring publishers to push the boundaries of the form. In a highly competitive market where there are plenty of new entries each year, publishers need to be creative, nimble, and driven to capture an audience.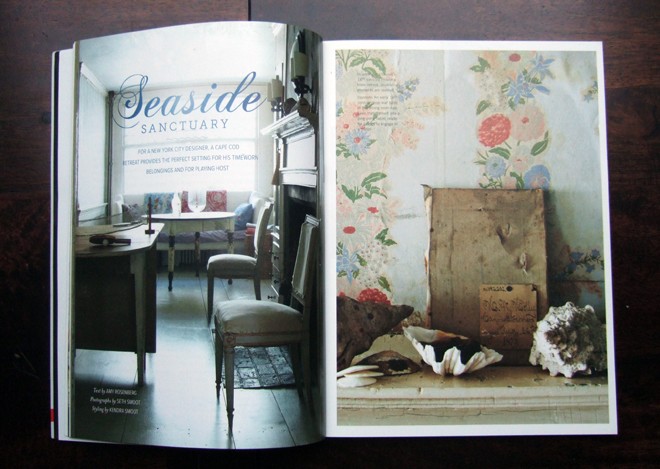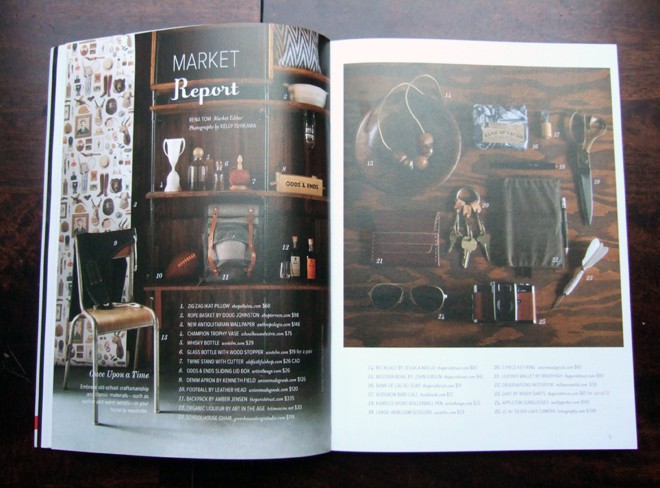 Where Anthology succeeds is in delivering a refined publication with a clear, well-articulated vision. The stories are beautifully photographed, and the design is clean and attractive. Where Anthology disappoints is in its content, which feels awfully referential. Issue 10, on the theme of Americana, is especially backwards looking in its homage to vintage styling. There isn't much about the magazine—apart from its luxe matte stock—that can't be found in popular online publications such as Design Sponge, Apartment Therapy, or Decor8. While gorgeously produced, Anthology doesn't bear enough of a fingerprint from its creators for it to stand out as an independent publication.
It is a difficult business to critique a fledgling publication, especially one that has found its legs impressively fast. There is a lot to admire about Anthology, but it comes close to be being too perfect. As an independent publication, Anthology misses an opportunity to take risks, make mistakes, and define a wholly unique point of view in the landscape of lifestyle publishing.