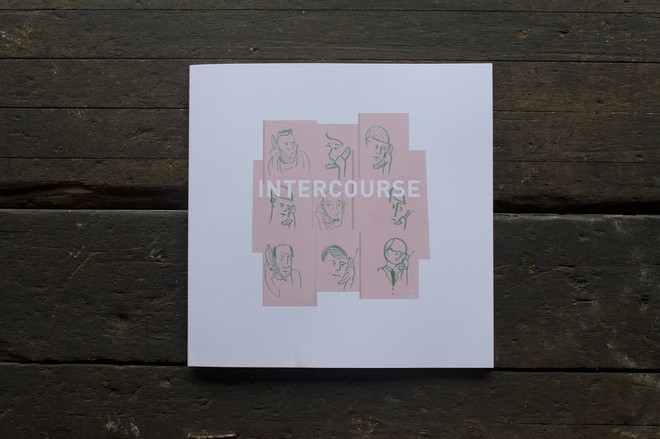 I came across Intercourse Magazine through my work-related research on contemporary artists. Dustin Yellin is developing a great reputation for himself in the contemporary art world in New York City. Based in Red Hook, Brooklyn, Yellin has his personal artist studio and a newly incorporated nonprofit organization, Pioneer Works, operating in two gorgeous newly renovated warehouse spaces close to the water. Pioneer Works Center for Art and Innovation was founded in June 2012 with an open-ended cultural mission: to present and promote arts and science through exhibitions, residencies, classes, lectures, performing arts, screenings, community events, publications and more. You may be asking yourself where Intercourse Magazine comes into this picture: Intercourse is one of the programs of Pioneer Works.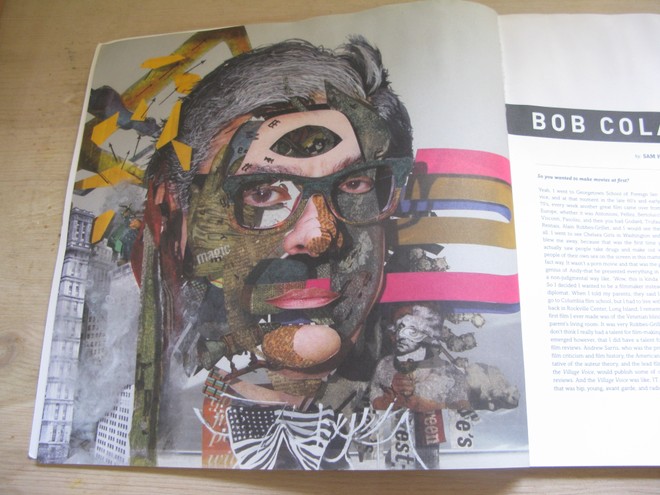 Intercourse Magazine is an interview-based periodical committed to the discussion of art and culture. The first issue was released in 2012, with a second one on the way this Fall. For the first issue, Dustin Yellin as Editor rounded up some wonderful artists, musicians and intellectuals for discussions and interviews. The opening interview by Sam Hayes features American writer, Bob Colacello.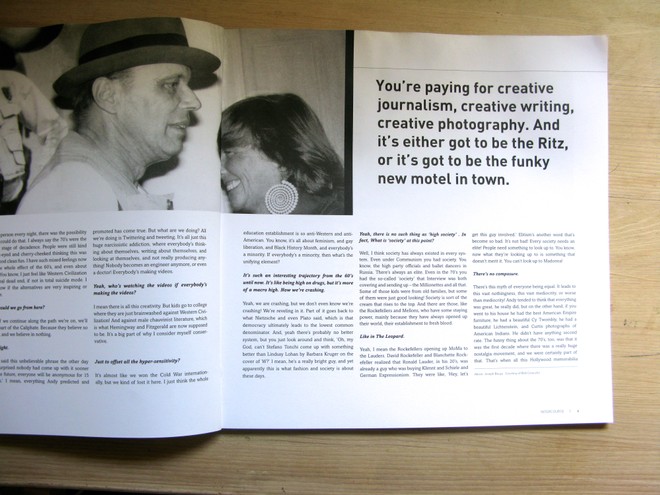 Colacello discusses his experiences starting his career writing film reviews with the Village Voice and Interview magazine in the 1960s. The conversation between Hayes and Colacello flows through art historical references and stories from Colacello's career to present day. At one point, Colacello states, "...everything Andy [Warhol] predicted and promoted has come true," when highlighting a recent quote from Banksy: "In the future, everyone will be anonymous for 15 minutes."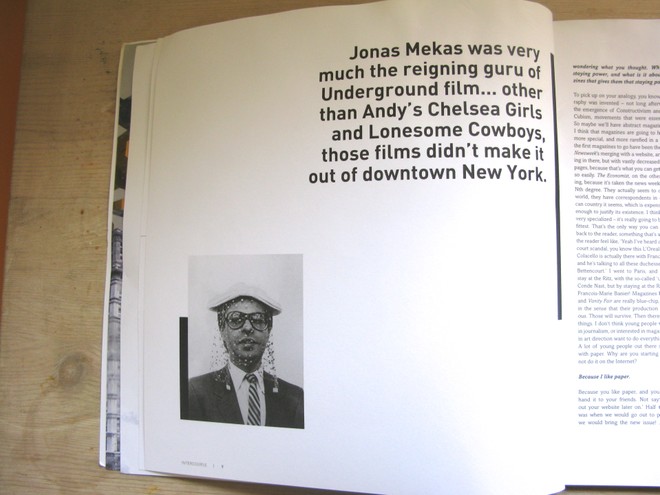 Following Sam Hayes and Bob Colacello's conversation is a round table interview between artists Ernest Caivano (draftsman), Sara Vanderbeek (painter), Benjamin Degen (painter), David Brooks (installation artist) and Yuri Masnyj (sculptor). "How can each of you characterize your relationship with art history?" launches the discussion. These five artists explore their concerns about the future of the visual continuum that is iterated upon throughout art history.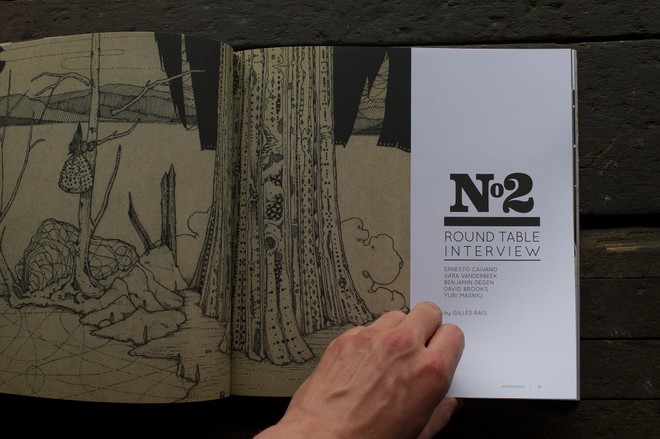 "The hope is that there's a visual continuum rather than an end point," states Sara Vanderbeek. Ben Degen explains artistic pursuit by saying, "It's basically a gateway from what we are, what we can feel, what we can touch, into a world that we can't inhabit, because it's metaphysical." The round table discussion delves into topics such as the influence nature has on our lives and the works we create; the choice between creating as a representation of the subject or creating as an engagement of the subject itself.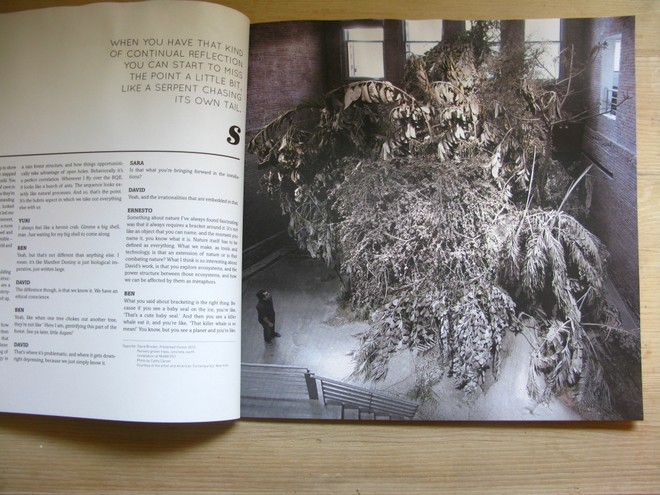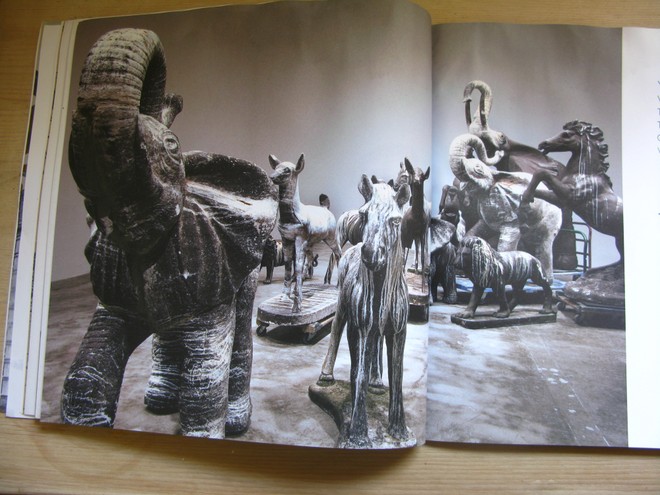 The third component of the publication is an discussion between Gibby Haynes (the lead singer of the Butthole Surfers) and Andrew Vanwyngarden and Benjamin Goldwasswer (of MGMT). Gibby, Andrew and Ben chat about their discoveries of bootlegged music, adventures on the road, and how they came to find the electronic music scene.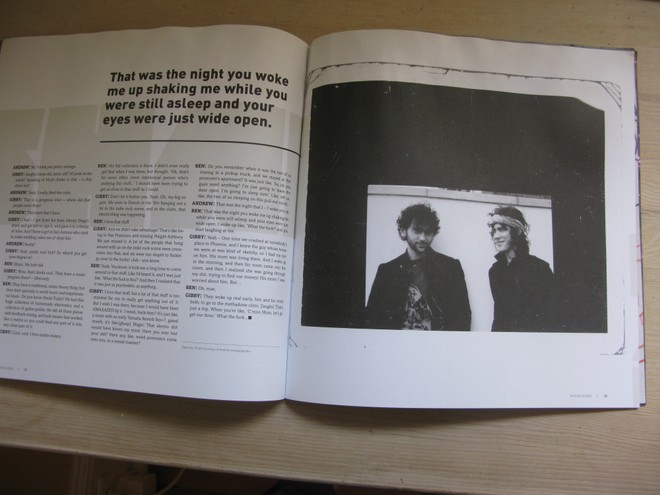 Closing out the magazine is a tongue-in-cheek zodiac cycle of Art History for Rabbits written by Knarf Yeoj and illustrated by Joey Frank. My horoscope (Libra) reads: "Standing in front of a Mark Rothko painting and breathing, you become aware that the portrait orientation of canvas is deceiving. A horizon should begin to hum in front of you, a landscape depth accompanied by the buzz of your forward moving car, your breath. It's a horizon where the smudgy barriers of color loose their edges. Balance your weight like the Scales and the matte mirror of paint becomes body chakras."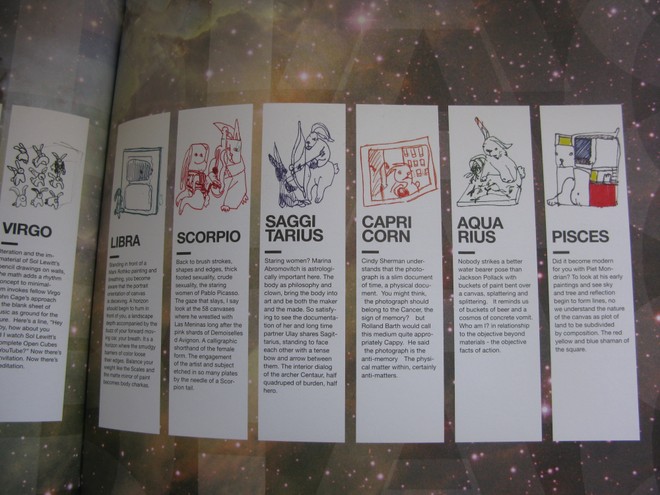 Intercourse magazine is a collection of interviews and discussions with a group of fascinating and intelligent contemporary artists and musicians. "Let's have intercourse."