It started with the spines. Those rows of perfect yellow, all exactly the same height with enticing destinations and discoveries written in black. No fuss, no changes, no icons or images; just the facts and a promise of truths contained within. My parents' collection of National Geographic's is at the root of my magazine obsession.
So it continues to this day. National Geographic ceaselessly delivers a brand and a voice that readers have identified with for 125 years, long before those marketing terms existed.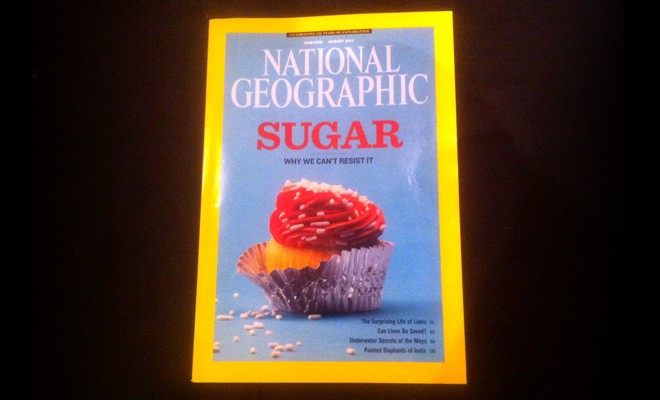 And what a delivery it is. This August 2013 issue shows how they have evolved as a magazine while exploring topics not traditionally associated with explorers. The cover feature is "SUGAR. Why we can't resist it" and it's brought to life in the way only NG can.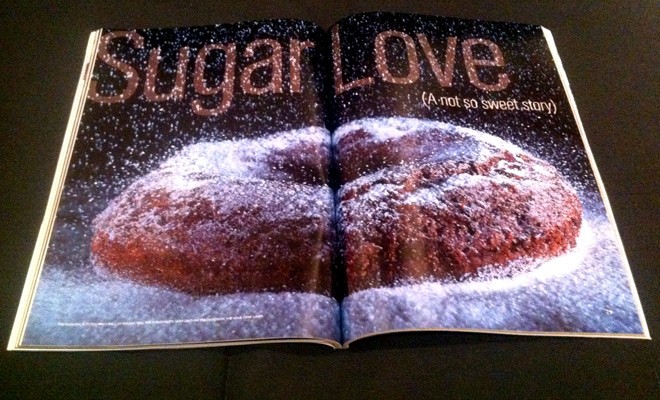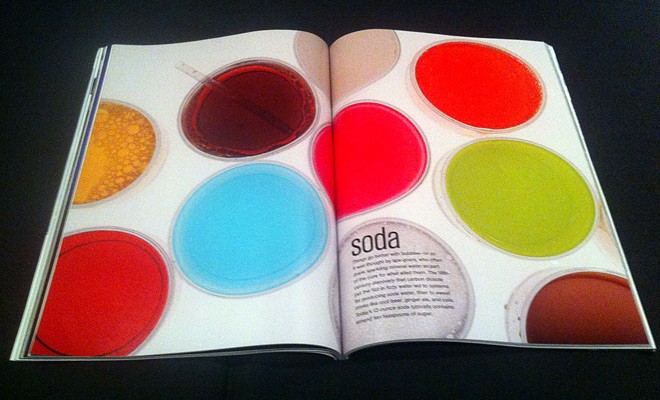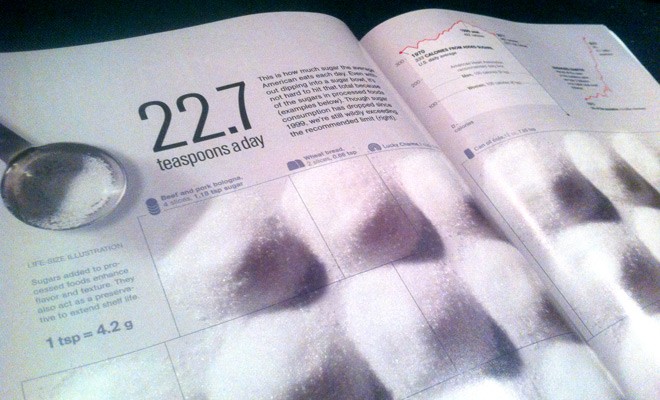 Divine photography, quiet design and shocking facts ("a 12-ounce soda typically contains around ten teaspoons of sugar") entice the reader, while infographics educate and compare consumption around the world. While it's not surprising that the US leads many tables, one of the things I love about NG is that I always come away from the magazine having learned something.
The flow of these spreads and pace of the story is a masterclass in editorial design.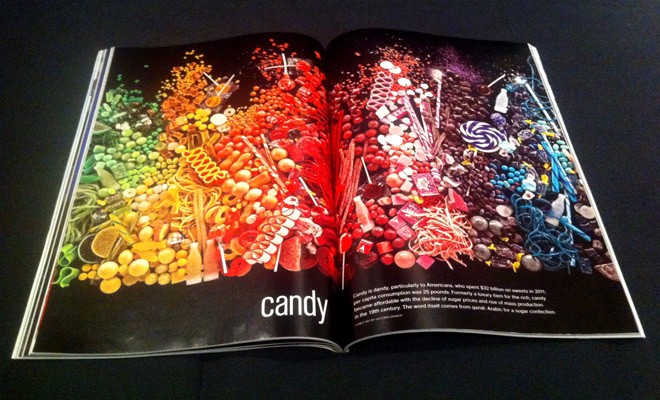 While the sugar feature is the cover story, it's preceded by a 50-page series of features (that's right, no typo, 50 pages) on one of their core subjects: Lions. And there's not an ad in sight. Can you think of any other magazine that respects their readers that much (or can afford to?!).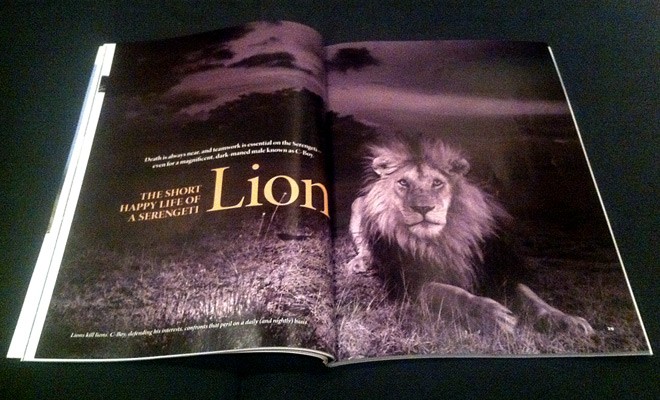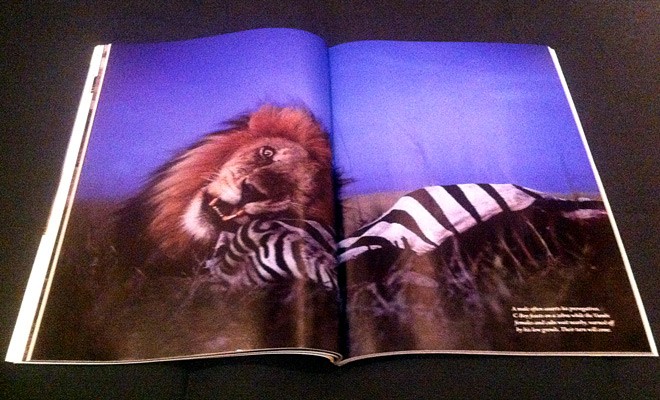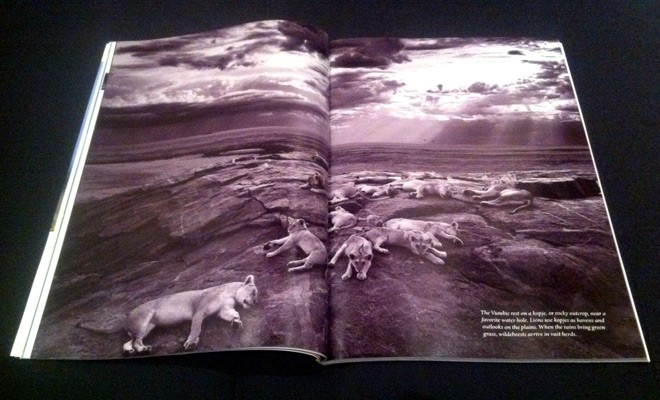 This feature has some of the best wildlife photography I've ever seen, a fact that always seems to be the case with NG.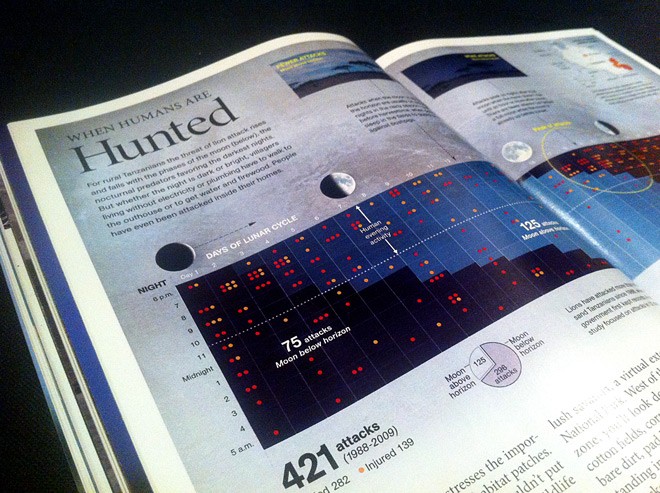 NG has also always been innovative in it's use of infographics. This spread looks at when humans are hunted by lions. Using a mix of charts, graphs, photography, data and clear design, the spread both adds to the wider feature and becomes a story in its own right.
Also in this issue are features on caving and Mayan history in Mexico and a Parade of Painted Elephants in Jaipur, India - without even getting to mention the first 28 pages of crisp and clever modern design. The whole package is pulled together by such an ego-less team I had to go online to find their names as they are not printed in the magazine.
So next time you find yourself browsing the shelves of your local magazine purveyor, jump past the usual fashion and design titles you buy, and grab a National Geographic. Even if you need to get your mum to do it for you.