Women relishing in food! A subject that - upon picking up an issue of Cherry Bombe - you'll realize you need way more of in your life.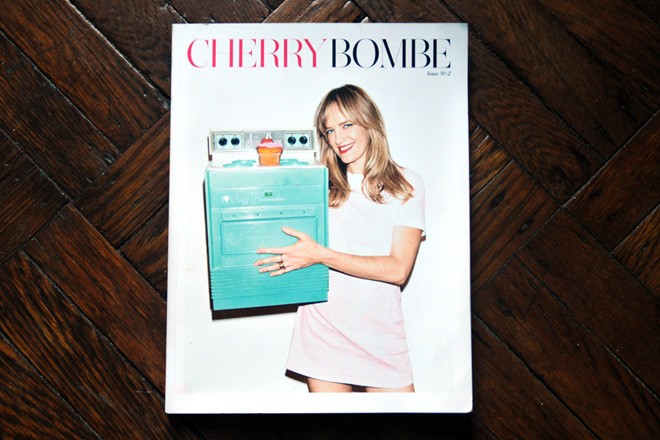 The brainchild of Kerry Diamond (PR executive and restauranteur) and Claudia Wu (creative director and former editor of Me Magazine), you can feel that they've taken special care to curate a positive and inspiring space for women. Even more delightful, much of the content is created by a predominantly female roster, including some personal favorites like Nicole Franzen, Sunny Shokrae and Leanne Shapton.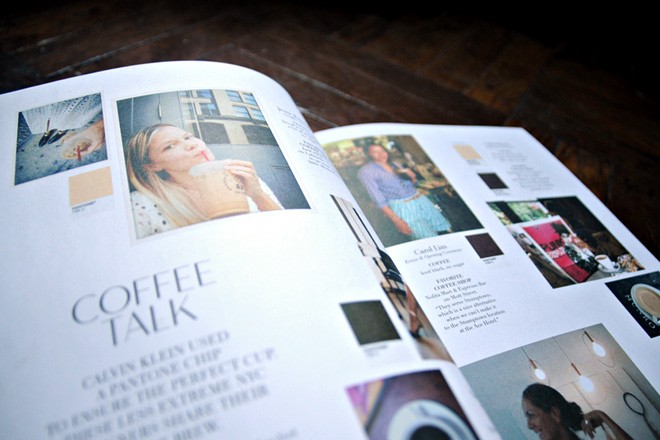 Equally weighted with luscious photography and elegant type, all 172-pages of the matte-textured gem are a visual feast. Such a setting makes it especially exciting to see page after page devoted to an eclectic array of women and their stories. The mix includes a food historian, a supermodel, legendary and up-and-coming chefs, writers, a DJ, farmers and many others. Just a lot of impressively cool ladies, chatting about food. Such a refreshing treat!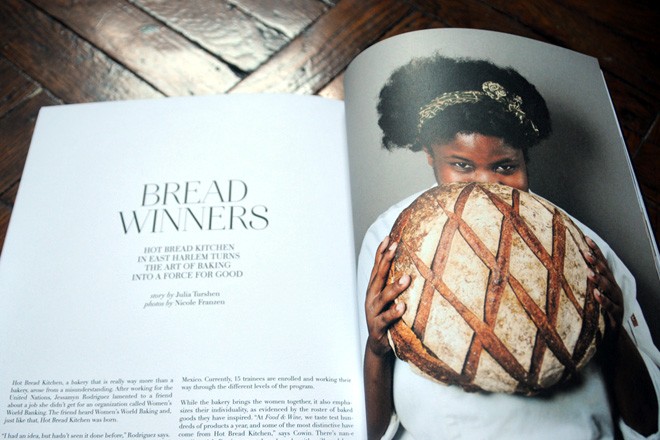 The content itself is comprised of everything from first-hand stories, to interviews, to photo essays and often finds clever and charming ways to approach topics. Many of the features are even accompanied by recipes from the subjects, which feel more exciting to attempt now that you've gotten to know the women behind them.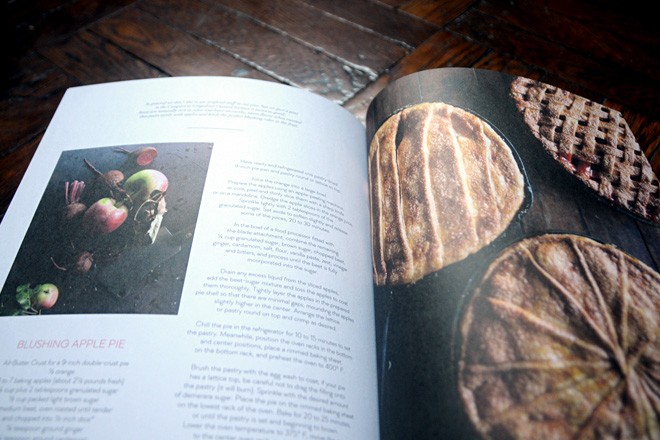 There's a range of lovely articles but I do have a few favorites. First, "Coffee Talk," a mini feature where influencers choose pantone chips to match their coffee preferences. "The Professor is In" introduced me to a fabulous culinary historian and author, Jessica B. Harris. In "Lick the Bowl?" Emma Straub ruminates on her (potentially dangerous) favorite aspect of baking. I especially loved the Q&A format of an interview with the iconic Alice Waters, conducted with queries from other women who were featured in the very same issue.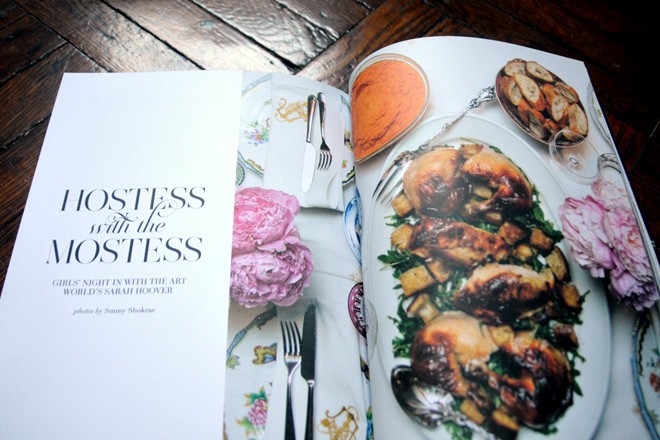 With recently announced plans for a female-centric food conference, I'm excited to see to how the editors evolve the brand in the future, not only as a magazine but as a cultural influencer. In the midst of much discussion on the lack of female representation in the food world, Cherry Bombe has already mastered the celebration of their vibrant and undeniable presence.