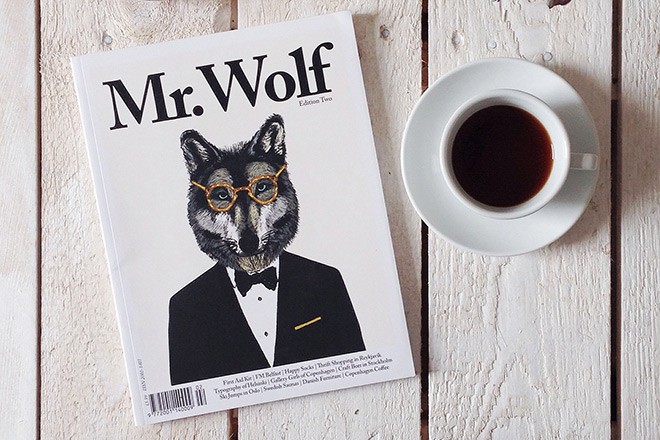 Who's Afraid of Mr. Wolf? Surely not the people behind Mr. Wolf magazine from Australia. It's rather the opposite. All of them have lived for some time in Scandinavia and obviously got hooked on all things from this region. Laura Phillips wrote in the introduction of the first issue, "a lot of creativity comes from hours spent without sunlight," so they created a magazine that gives you a great inside of creative personalities behind Nordic design, style, art and music.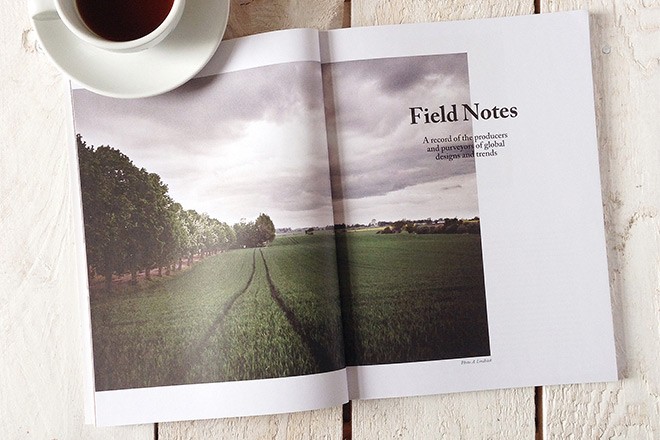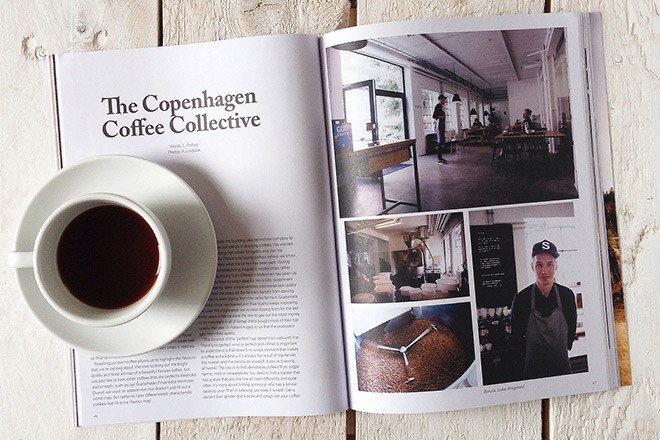 On the front cover of the magazine you see a wolf in a suit with glasses, which catches your attention immediately. With his classic black suit and the laid-back, almost hipster-like glasses, he represents the wide spectrum of content you will find inside. There are portraits of bands like First Aid Kid or FM Belfast, the people behind The Copenhagen Coffee Collective with a step-by-step guide of how to perfectly brew coffee at home, an article about the two guys who created the craft beer Stockholm Brew, as well as an introduction to gallery owners in Copenhagen and a photo series of The Knack Collective, who show us Copenhagen by bike. Besides these, there are several little articles about graphic designers and architects from Scandinavia. In short, it's about all the things I like to listen to, eat, drink, watch and wear.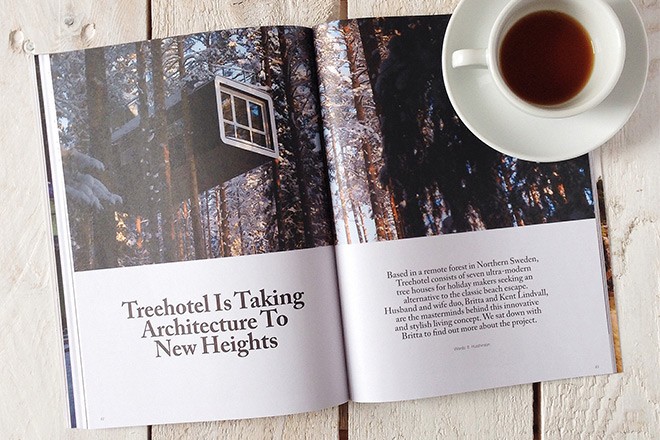 The design of the magazine is in most parts classic and minimalistic, with quite a lot of white space. To create a more emotional start for each chapter they use either full double-page pictures with the headline on top or three thirds of a double page for the photo and place the headline on the edge of it. The latter is one of the rare moments in which they break from the magazine's classic grid. Within the articles, bigger pictures alternate with groups of smaller pictures to give you a deeper understanding of the everyday life of the people featured.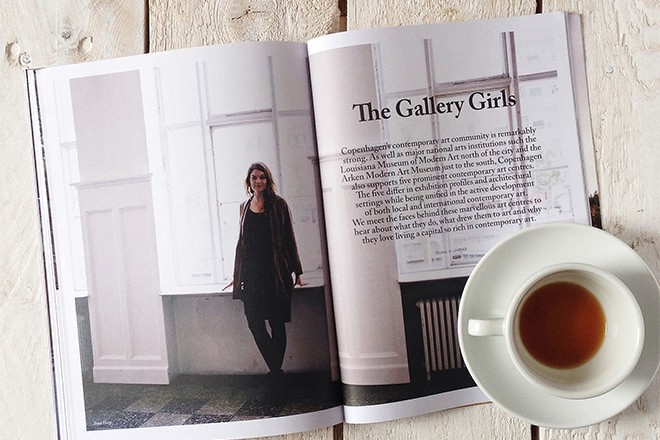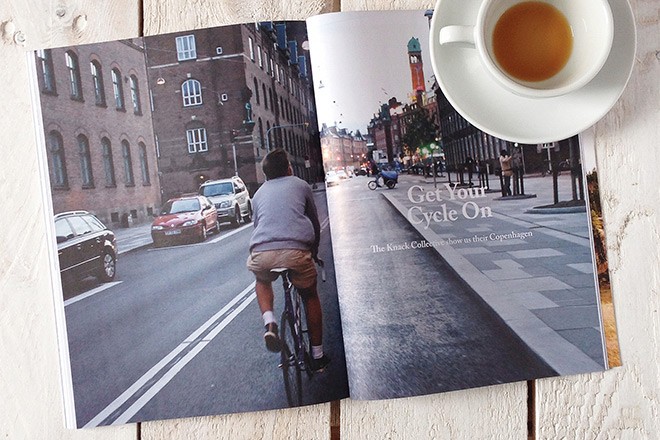 Even though you still find some parts where they could improve the grid of the pages, or, as I sometimes wish, they would go more into details in some articles, Mr. Wolf is a great magazine with a fantastic selection of topics and beautiful pictures. I cannot wait for the next edition and flip through, exploring the pearls of Nordic design, style, art and music they have chosen for that issue.