Just when you thought the world certainly didn't need another fashion magazine, along came Elle Collections. The first issue was A/W 2010 and it burst from the newsstand with a striking cover of hundreds of cutout models forming a textured pattern unlike any fashion cover previously. In an image-based industry that was quite a feat.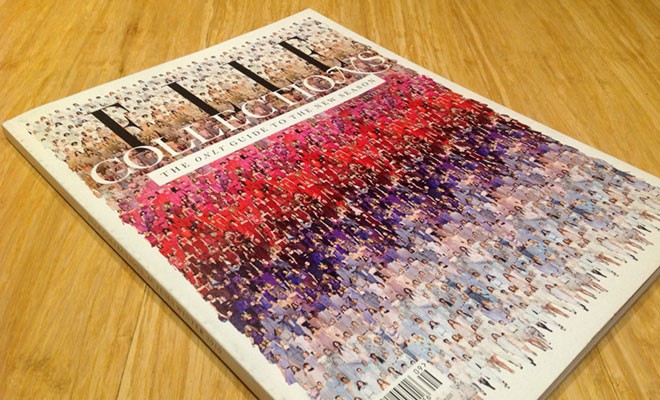 My favourite issue was the A/W 2013 issue which included a fun and fabulous pull-out newspaper as well as a huge poster; exactly the kind of ideas magazines are great at and should be doing more of.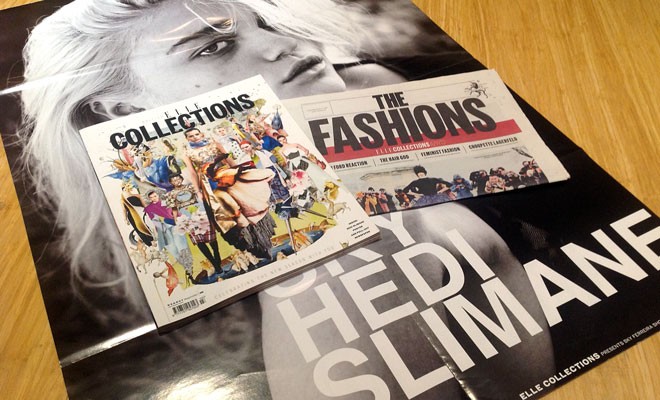 The latest issue is for Spring/Summer 2014 and introduces a new masthead (as did the previous issue) but continues the tradition of playing to the strengths of magazines as a format: namely different paper stocks and weights, full-bleed imagery and inventive design. The format and design have since been copied by other publishers, but Elle Collections manages to reinvent itself enough with each issue to stay ahead.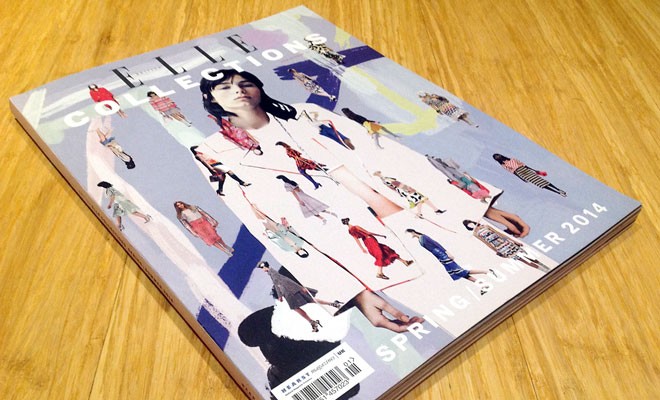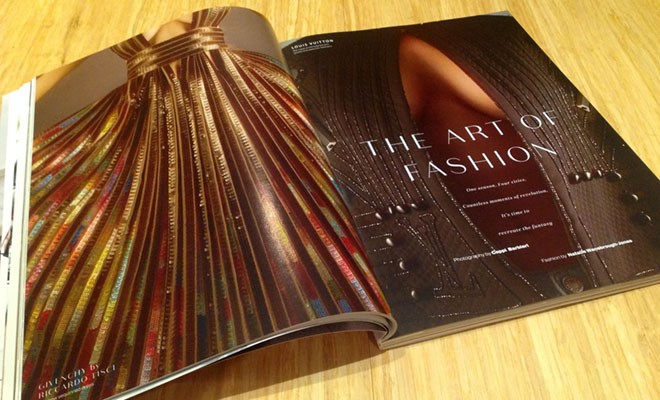 Beginning with an overview of the season's shows, a loose theme of 'collections' begins to emerge with 24 pages of single images per page, each a detail of the season that stood out. Then come collections of fashion by stylists, personal collections by famous personalities such as Paul Smith, collections of jewellery and collections of people by PRs.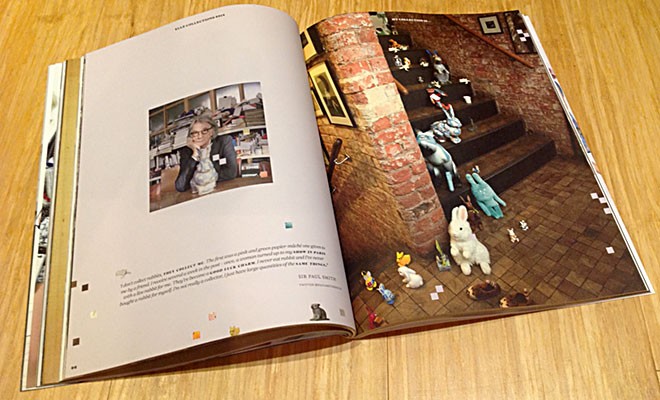 A lovely feature is The Fashions Scrapbook, looking entirely like a zine. All hand cut and photocopied, cassette spine artwork, tape and hand-drawn type, with a large black border. My only reservation is that I wish it had been a bound in A5 size to complete the illusion.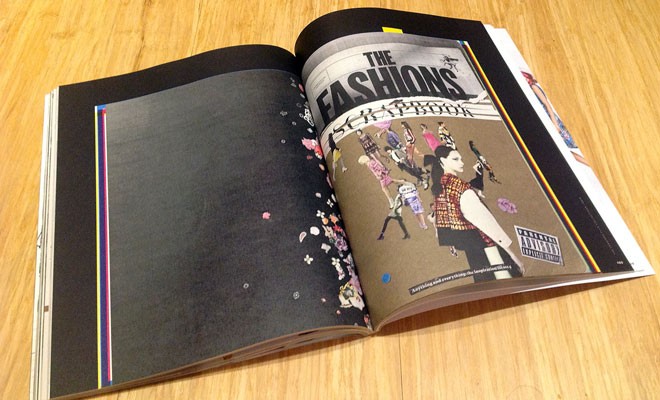 The finish is the design that has been since copied often: many, many cutouts of models; each collection in it's entirety, with the highlights brought to life. I pity the intern stuck in Photoshop for hours, but the effect turns the fashion into art.