The best magazines are ones that present a topic in a way that you don't expect. Acid is a surf magazine, but not as you've seen before.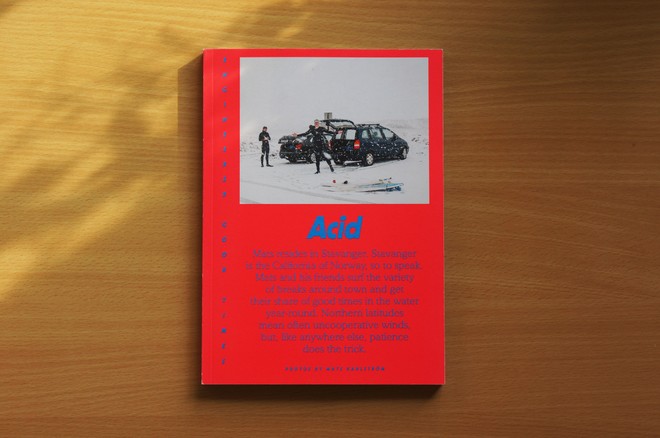 It's a full-fledged modern magazine; an interesting and influencing design, matched with varied, informative content. An item you want to keep on your shelf and bring out from time to time, just to remember what it's like to hold and read it.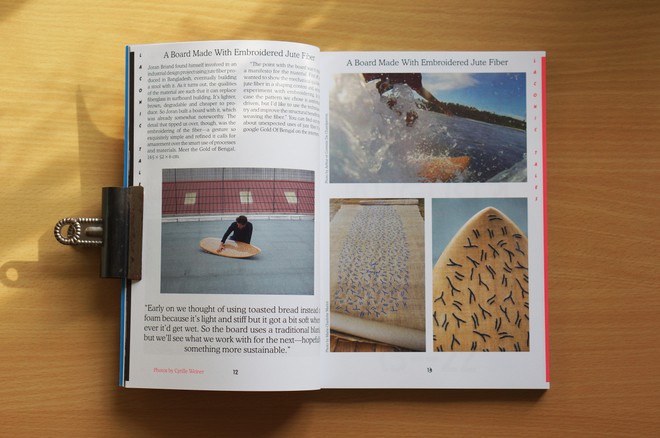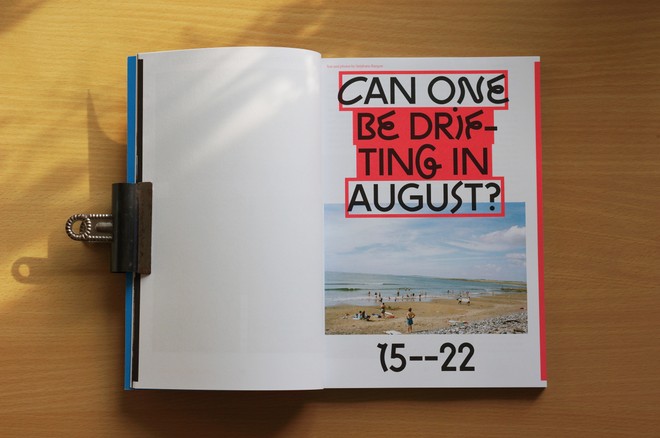 Acid is not your usual surf magazine. In fact, it's billed as "surf-related". Editors Olivier and Betrand take the approach of writing about and presenting surfing as something that merely links its stories together. It's a very subtle and soft homage to the sport their magazine, and the many hours it demands, represent. Many magazines go after their topic and try to own it, but Acid is a wholly relaxed, yet calmly well-informed magazine, perhaps representing the chilled surfing culture cliché immaculately, without realising or meaning to.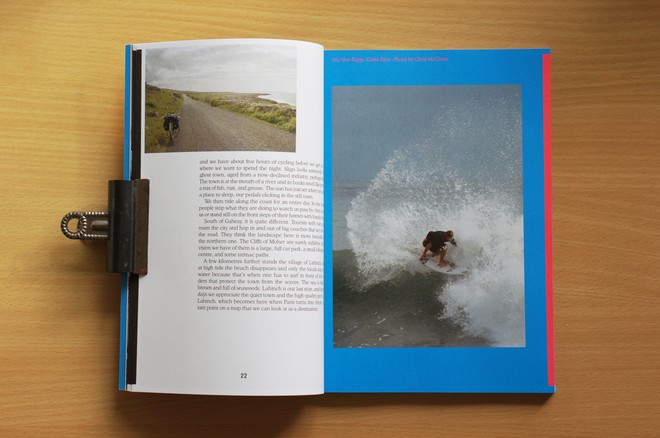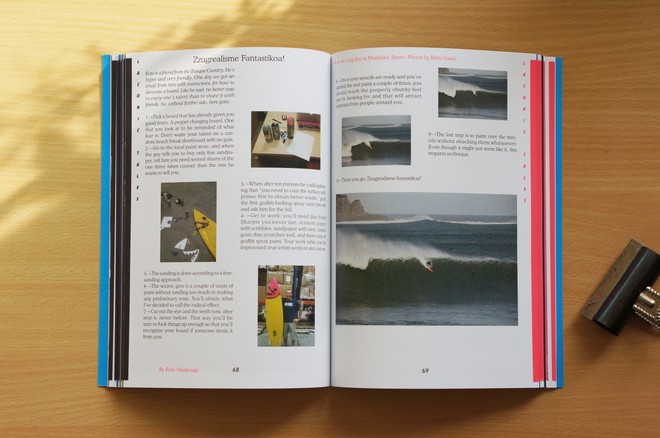 Online, I've seen a multitude of great responses to issue 2's luminous cover. The orange-pink is used throughout to frame headlines, mark page edges as you read through (the back sides are black), as well as for asides and marking interview questions. Without, Acid may not stand out as much, yet it's cruel to base the magazine's appeal just on a spot colour.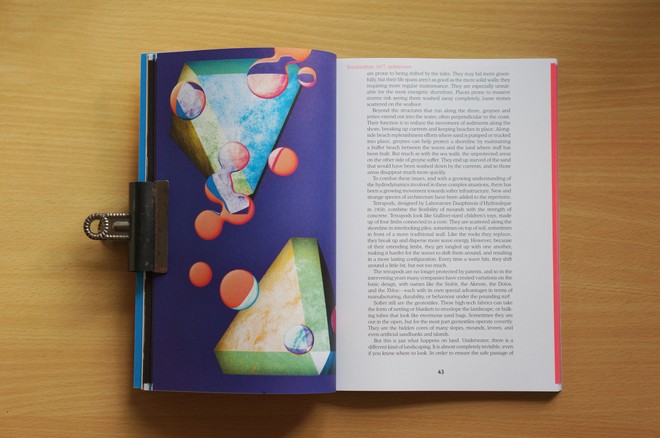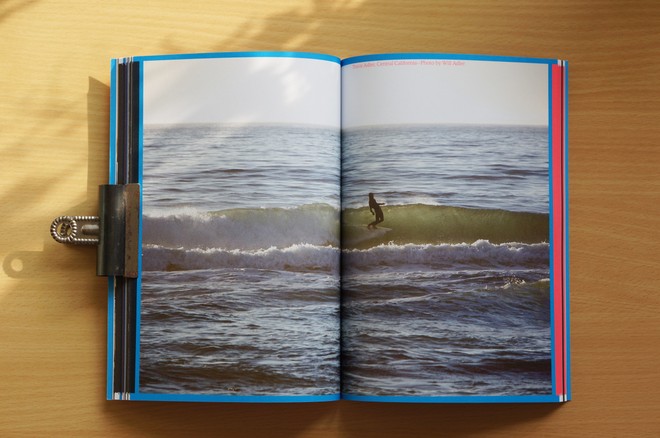 A commonality with more regular surf mags is the amount of surf photos in the magazine. I guess these cannot be avoided when presenting a sport so beautiful, elegant and peaceful in photographic form. Mixed in are features about man-made reefs, trips to tropical and polar seas in search of waves, and an investigation of surfing on Gotland (part of Sweden in the Baltic Sea).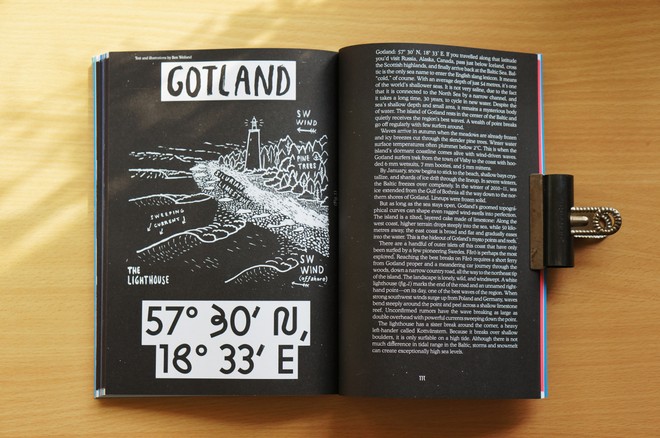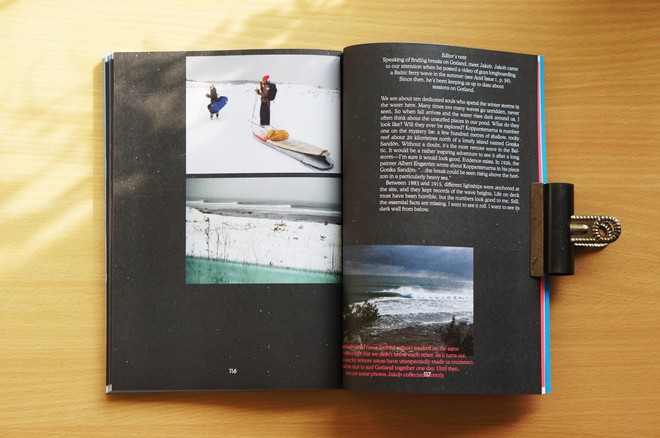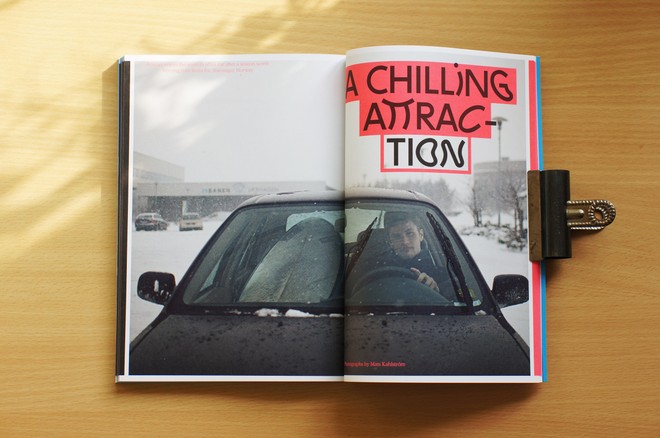 I am not a surfer, yet Acid is one of my favourite magazines this year. It's an intelligent read and highly pleasurable viewing experience. And I bet a large number of other Acid readers are not surfers either.