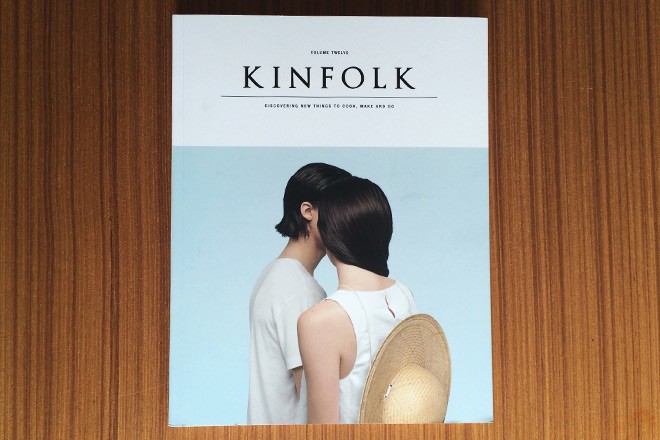 This is a review of an already old issue, Kinfolk volume 12, "The Saltwater" issue. When I say "old" I mean that the next—"Imperfect", volume 13—has begun seeping through social media one-by-one for the last week or two in the form of previews and blinding teasers. But don't cast this current volume to your dusty pile; I have a few words for you yet.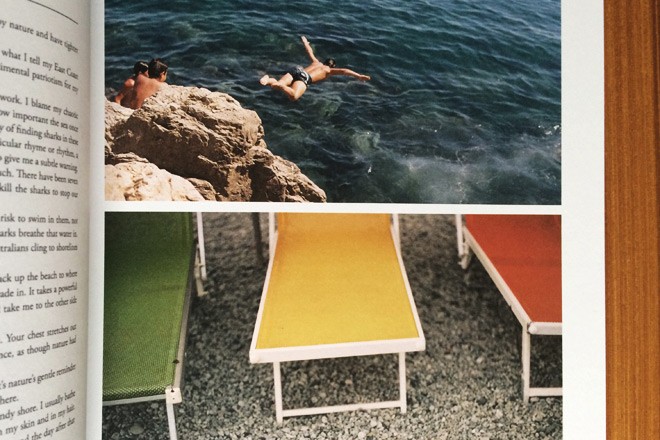 Imagine standing in a house made of many windows, each window with a completely different view, but one that reflects the house nonetheless. This is the easiest way of describing Kinfolk. Every quarterly volume of the magazine has a central theme, which retains prominence, but not as blatantly as many other magazines tend to use as a 'recipe for success'. Kinfolk will show you this hub it revolves around in many different subtle fashions but it wont let you stray too far. This is exhibited perfectly in the Home Tours feature titled, 'Life on Water', where we are washed into the homes of people that have consciously moved next to the sea. It is here that we are treated to a taste of its rejuvenating salty air in the form of what it can do for the mental palette.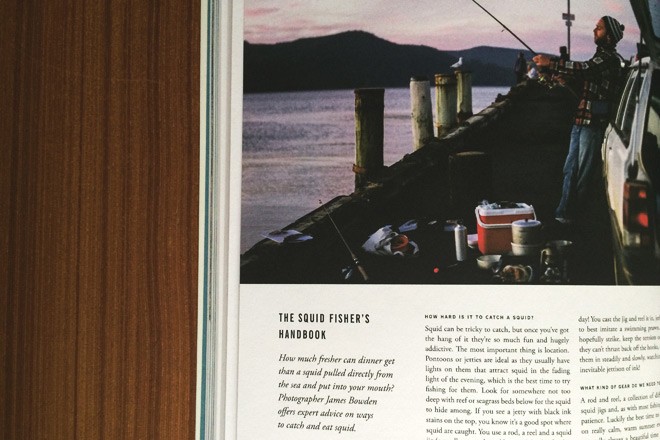 Exactly 34 pages before this, our eyes are in zen, slowly pumping around the patterns painted on a beach with a rake by Andres Amador. 22 pages later, we are having a one-to-one education in traditional naval tattoos and that's not to mention the countless recipes using salt as a sweet alternate. This is before we even touch on salt harvesters and the spectrum of different salts that are only just becoming apparent.
Do you see the windows I've been gazing from now?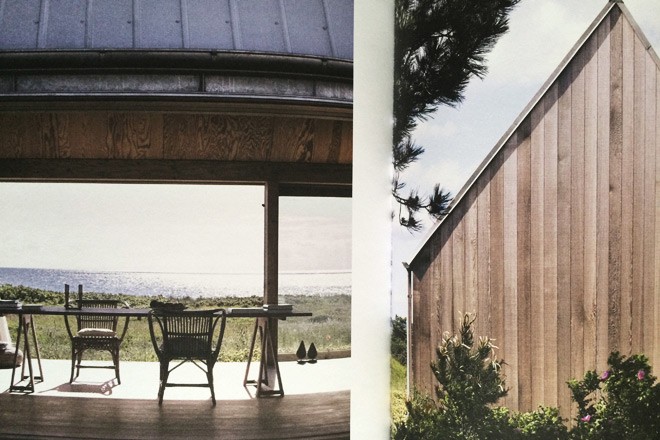 It's not just the editorial philosophy that Kinfolk has on lock. For the past couple of months I have been un-inspired by much of the editorial design that's been hitting the newsstand. And I don't mean the commercial stuff (which in general is pretty horrific), I mean the indies! All the magazines that I spend a silly amount of money on and hoard religiously. All the magazines that I rely on for a visual and mental meditation from what ever is causing me to pull my hair out. Vexed over this situation I remembered the last issue of Kinfolk I bought, volume nine, "Defining Your Weekend" issue.
Not only was the editorial perfect but the design was spot on. The thing about Kinfolk is it doesn't boast about its beauty. Yes, it uses the minimalist layouts and white space to coax you in but the key to its aesthetic is in the finer details. The type used for the body copy is an essential boost to that pretty-looking, empty page. It compliments it by creating relationships between certain letters (not a new concept), my personal favourite being the f character. Look closer and you will appreciate this magazine more than you already do!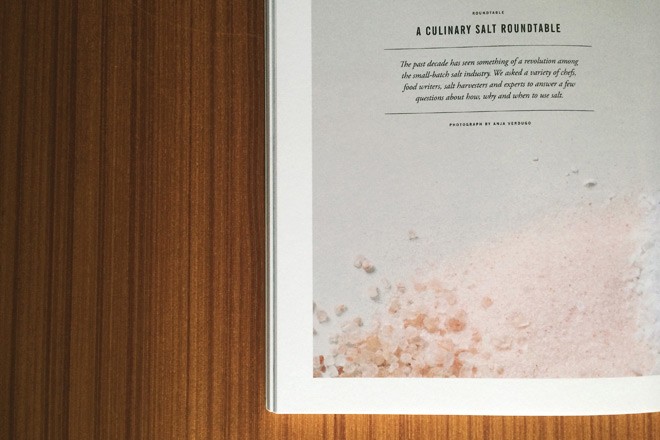 It doesn't matter that by the time you read this review it will be for an old issue. Because if you are out for an insight, Kinfolk will take you through a kaleidoscope of perspectives, leaving you inspired to climb through those windows you have been transfixed on.