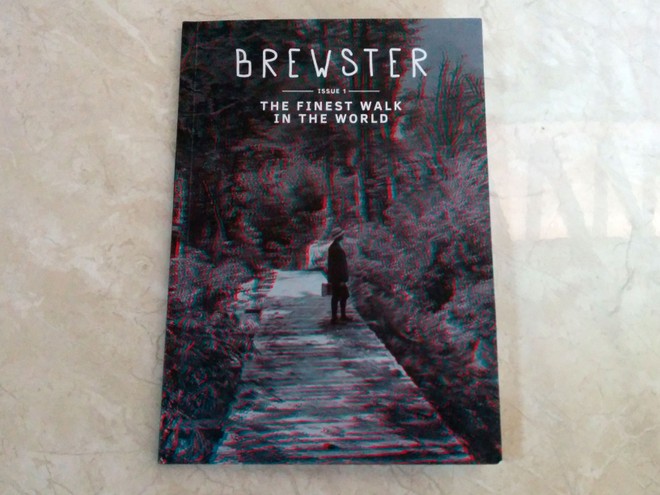 Even before the days of 3D films and televisions, stereographs have always held a special fascination for me. So of course I was over the moon to discover a new Australian magazine 'Brewster', dedicated to the love of this art (or science) by giving second life to old stereoscopic archives.
No doubt named after the godfather of stereoscopy, Sir William Brewster, who had made stereographs hugely popular in the mid to late 19th Century, through his invention of an inexpensive viewing device called the lenticular stereoscope. Brewster the magazine definitely speaks to the community of enthusiasts and experts in the vintage photographic technique.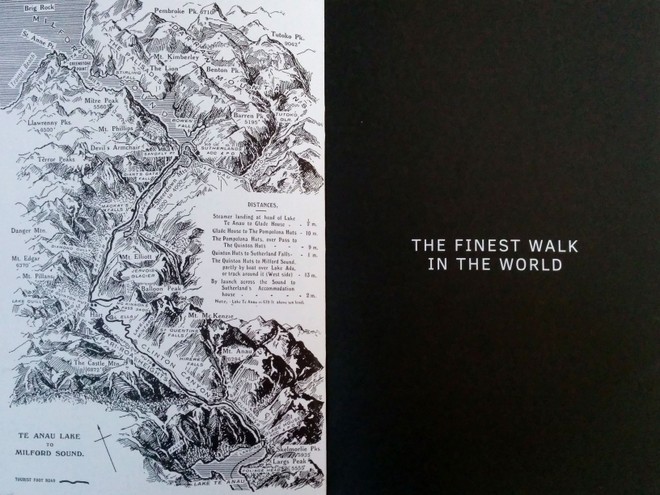 The publication is released every four months with each issue set in a different country and landscape. The content are sourced from found writings and photographs in both public and private libraries, archives and attics. Brewster is about uncovering beautiful moments and forgotten memories lost in dusty corners of the world and bringing them to a new audience.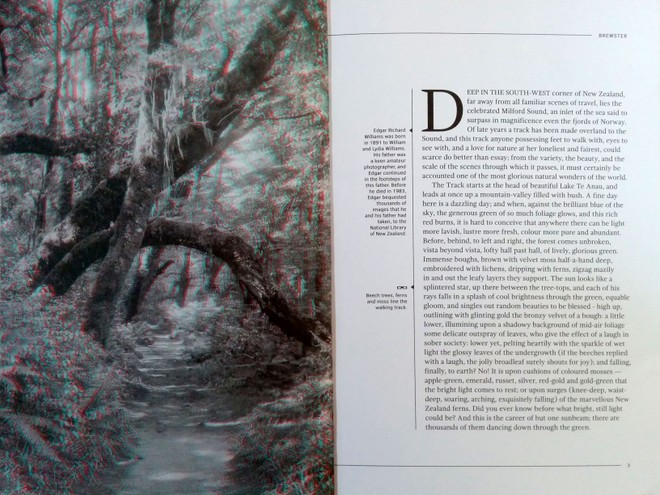 The format differs from traditional magazines by not being an editorial collection of articles or stories. Instead, issue 1 essentially focuses on a singular experience, "the finest walk in the world". We follow the narrative on a journey tracking across the incredible landscapes of New Zealand's Milford Sound. The language and illustrations are nostalgic in the way one feels when going through old trinkets and journals in your grandparent's cupboards.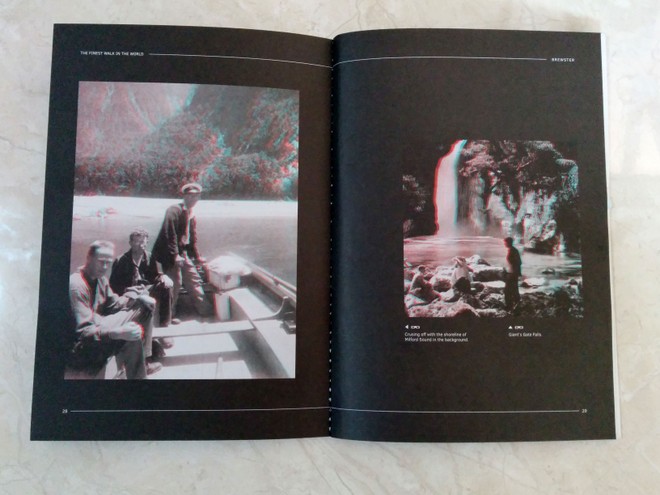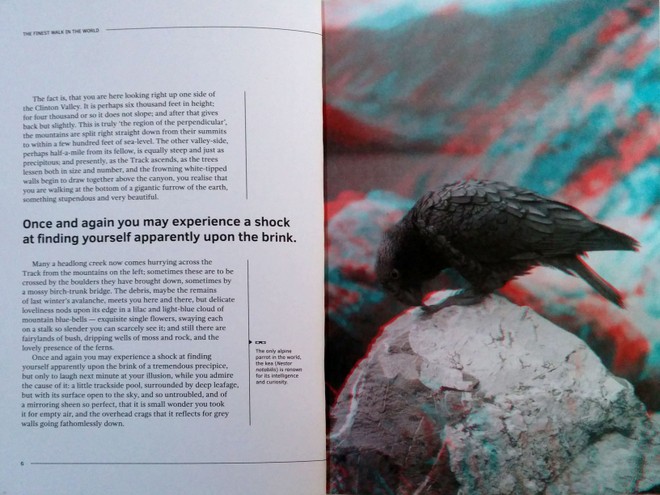 I enjoyed very much its convenient pocket-sized A5 layout, which largely accommodated the native resolutions of vintage stereographs at a comfortable viewing distance for a magazine. While all the images were interesting and provided an intimate looking glass into another time and place, particular stereographs such as the cover were outstanding; serving as immersive windows to the spectacular landscape being described so vividly. However, the smaller pictures shy of the A5 frame were less convincing. Some were a little too small to convey sufficient scale or resolution of details for their subjects.
Also viewing of the stereographs alongside the narrative text was at first a little awkward, as you either have to alternate between the normal text and stereo images, or just read with the stereographic glasses on, which can be tiring.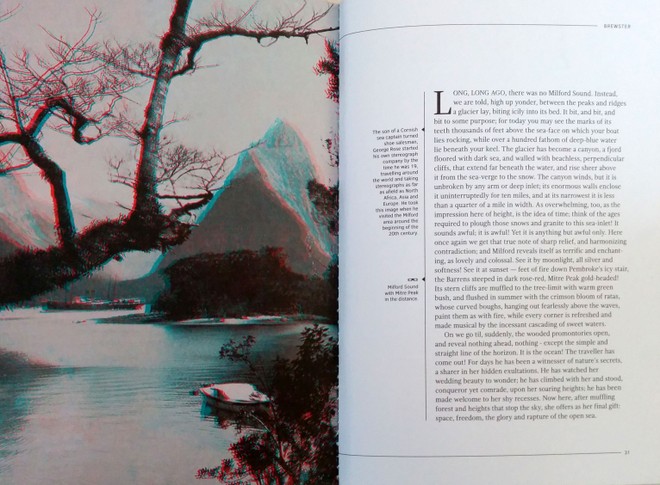 Having said that, the first issue makes a great debut for the magazine. It is a time machine that transports one back through history of a magnificent landscape. The impassioned narrative and beautiful images together create a magical journey in your mind's eye as you wander through a finest walk in the world, describing in wonderful and painstaking detail the various evolution of its natural wonders.