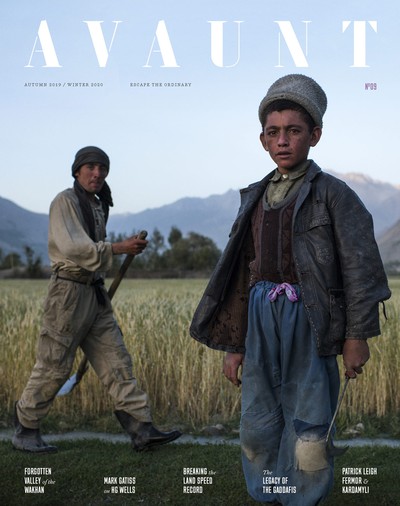 Avaunt
328 (167)
Two issues a year
First issue 2015
---
GBP 10.00
Adventures in writing by Will Self
Inside the world's most advanced aircraft carrier
Sir Ernest Shackleton and the Burberry trench
Pictures from space
Autumn and winter style, plus innovation still life
Geoff Dyer and the iconic 'Moon over Manhattan' image
The Mayans and their symbol for 'nothingness'
The rise of AI
The fastest bongo playing
The original mountain men by Richard Grant
Hunter S. Thompson's egg sucking dogs
Returning the black rhino to the northern frontier of Kenya
How small can we see?
Talking with sperm whales by James Nestor
What's in the centre of the Earth?
---
What do you think of this issue?